Are you ready for an authentic, high level gastronomic experience with ancestral techniques?
At Borinquen, we have the joy of producing our own essences to give our food and beverage menus an additional, indigenous touch.
We use an ancestral technique based on different types of firewood, fire, coals and aromatized smoke.
Our unique gastronomic seal, combined with seasonal ingredients, creates dishes of high quality and flavor.
Enjoy a unique and unforgettable blend of flavors and textures.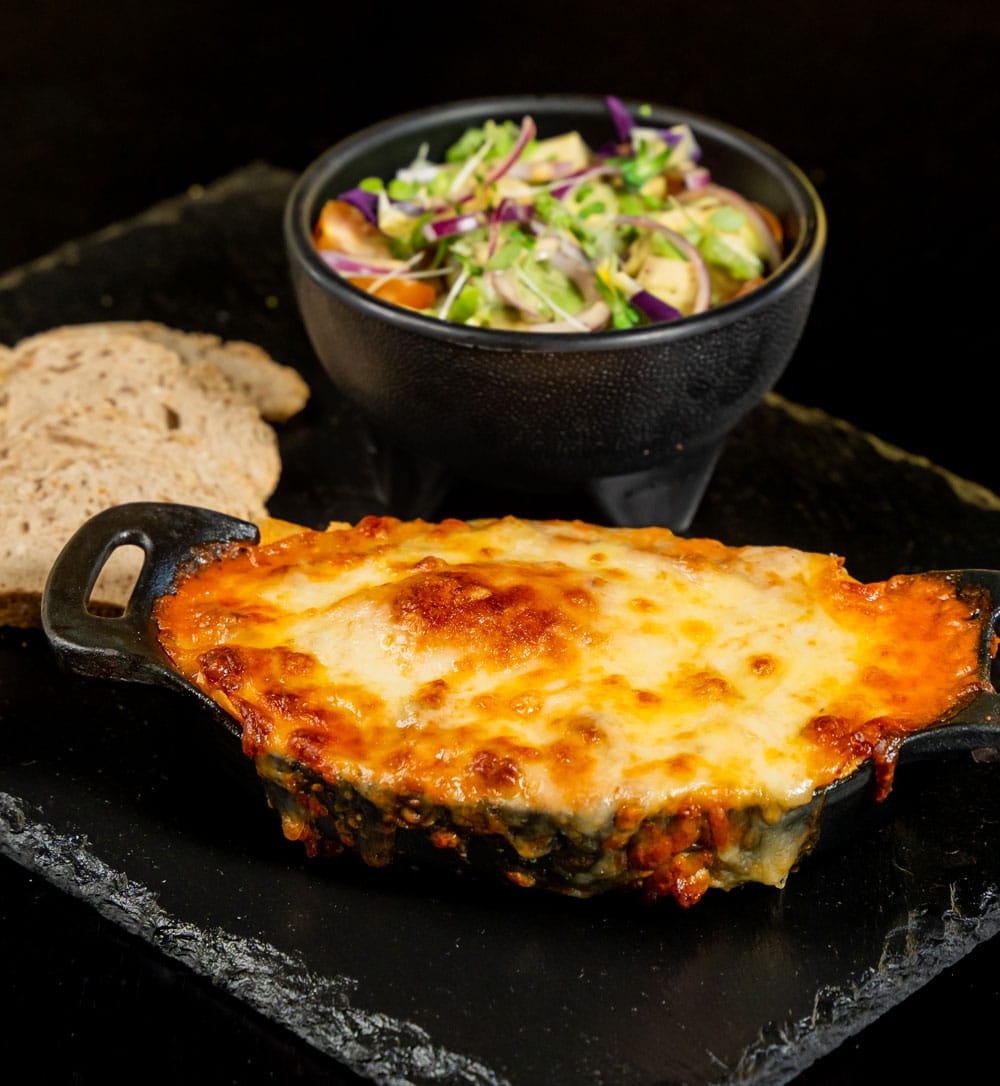 Unique fusion of Latin food
Rancho El Yugo Restaurant
In our restaurant, you will admire the beautiful view of the nature that surrounds the hotel, while enjoying our unique flavors and listening to the birds singing and the presence of some other species that frequent the restaurant.
Our Gastronomy fuses the Latin cuisine with the personal style of our Chef, resulting in unique and extraordinary dishes, made with fresh and local ingredients, such as meats, fish, and seafood.
We have been able to take advantage of the resources of the farm to produce our own artisan cheeses and different types of breads, such as white, whole wheat, brioche, and others. Our handmade products will be a burst of flavors in your mouth.
The ingredients we use to prepare our dishes are chemical free, so you can enjoy a richer, healthier, and more natural diet.
Our service hours are from 7:00 a.m. to 10:00 a.m. for breakfast and 11:00 a.m. to 4:00 p.m. for lunch.
Grilled Guanacaste cuisine
Our Restaurant La Carreta awaits you for dinner, set in a hacienda atmosphere and surrounded by the quiet green surroundings of the countryside.
Our dishes are prepared using an ancestral technique that combines different types of firewood, fire temperature and aromatized smoke, which are the essence of our gastronomy.
The meat is cooked on the grill at low heat. Our meat comes from our own stock. Our menu also includes fish, seafood, and products from our garden.
Our innovative menu includes smoking techniques, smoke, charcoal toasting, false caviar, and toasted bones to give identity to each dish.
Leisure drinks created by artisans
While you wait for your dinner, enjoy a glass of wine, a spirituous beverage or a handcrafted cocktail prepared by our bartenders.
Our restaurant is open from 6:00 p.m. to 10: 00 p.m. and our bar is open from 4:00 p.m. to 10:00 p.m.  We recommend semi-formal attire.
The old stable is the perfect place to enjoy the fresh air of the tropical dry forest. Here you can enjoy national and international beers, tropical cocktails, contemporary drinks and infused liquors made with local fruits, such as our signature Guaro Cacique cocktail with an infusion of Ushúa or Tamarindo.
The menu is made up of different tapas, most of them grilled in a brick oven.
Our office hours are from 8:00 p.m. to 1:00 a.m. and the recommended attire is casual.
El Congo Snacks & Pool Bar
Here, you can enjoy the view while relaxing by the pool or on the terrace. Our wet bar offers a variety of cocktails, specialty drinks, smoothies, and a snack menu to enjoy with your family or friends during the morning or afternoon.
Our service hours are from 10:00 a.m. to 4:00 p.m. and the pool and lockers are at your disposal from 9:00 a.m. to 6:00 p.m.
Room Service "An intimate and special menu for you".
Our special room service menu has been prepared by our Chef for you to enjoy our cuisine in the privacy and comfort of your room.
Service hours are from 11:00 am to 9:00 pm.