Recharge your energy in our natural sanctuary
Anáhuac Wellness Thermal & Spa
Anáhuac Wellness Thermal & Spa is designed to give you the best experience in relaxation and rejuvenation. In this space you will be able to recharge your energy, breathe tranquility and rest. Our spa is the best place to let yourself be pampered and to rebalance your body and soul.
Anahuac means "Surrounded by Water" in indigenous dialect. For this reason, our spa is surrounded by a river and hot springs from the Rincón de la Vieja volcano. The sound of water is a relaxing and comforting element that we integrate into our sanctuary to offer you an energetic renewal experience.
Our philosophy of signature treatments will help you reconnect with your essence. Here, you will be free to create your own experience, which will strengthen your confidence.
Our treatments, inspired by the environment and the Japanese thermal culture, offer the best therapies to satisfy all your wellness needs.
Live a 100% wellness experience and choose the treatment package of your choice: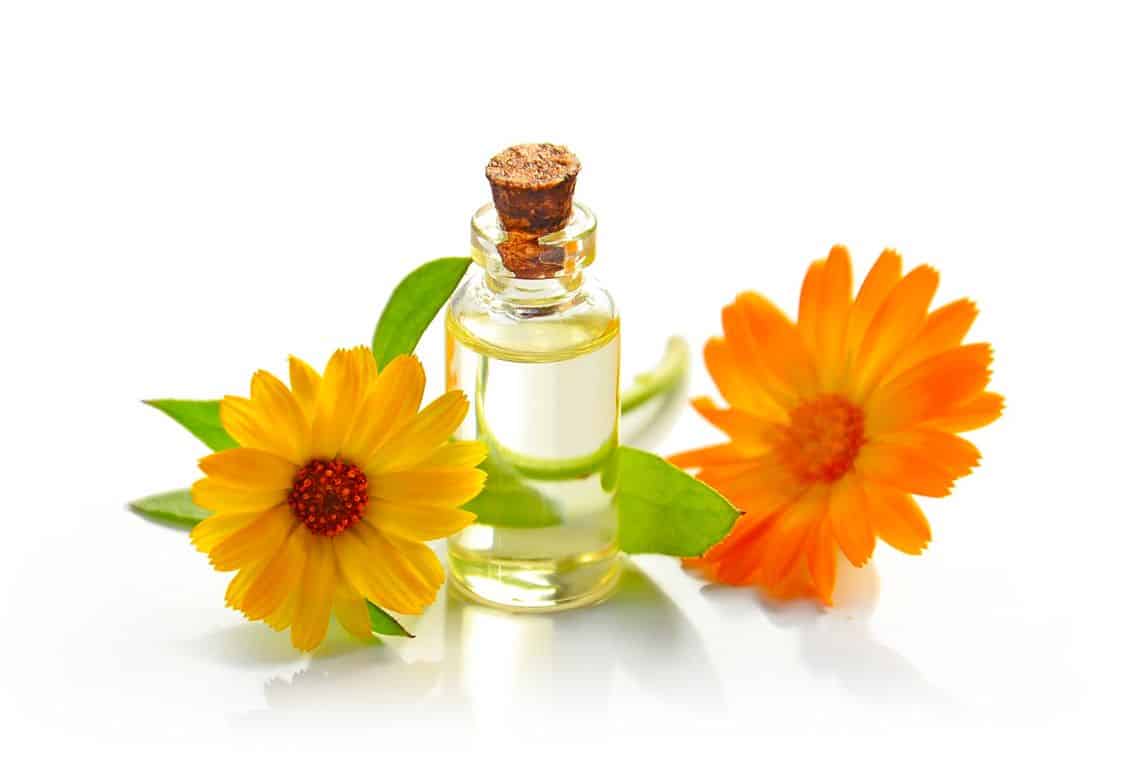 Begin your immersion with breathing exercises and assisted stretching in our thermal mist bridge. This is a space loaded with minerals, which are part of the thermal bath culture. This means that you will get not only an external cleansing, but also inner purification.
The volcanic mud, charged with your intention and energy in synergy with the frequency of the quartz, jade and copaiba bowl, cleanses, clears and increases energy through pressure point and massage techniques. This treatment provides increased vitality and boosts brain waves.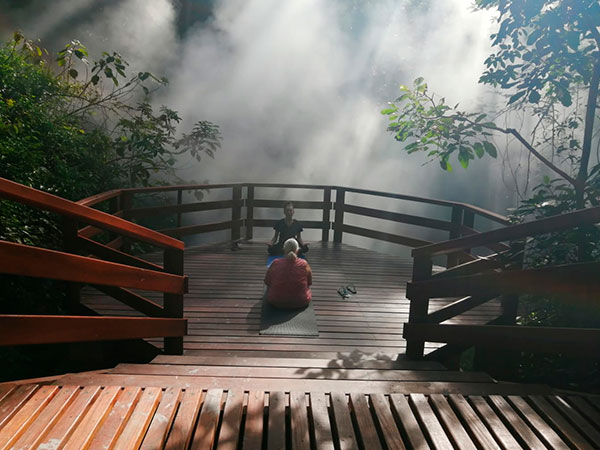 Enjoy the minerals of Borinquen. Our thermal mud synergy applied as a delicate wrap will leave your skin absolutely like new. Followed by a bamboo massage and bergamot scalp stimulation. It becomes a renewing, restorative and holistic experience that extends to the auric level.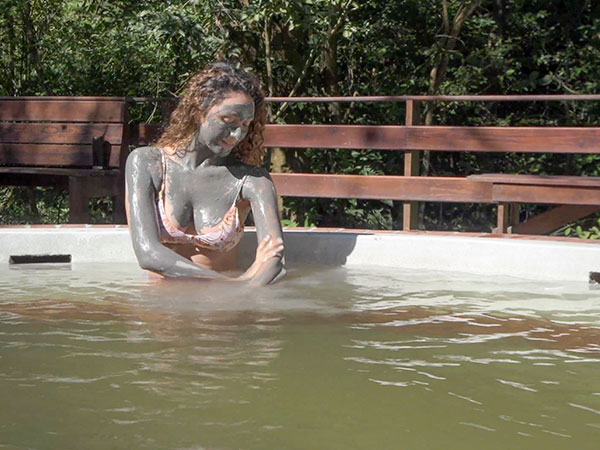 Discover healing alchemy by combining local fruit enzymes, plants and herbs in synergy with an energetic charge of natural stones of your choice of jade or obsidian. This is a therapeutic body treatment.
Also, your entire body will be immersed in a mixture that stimulates metabolic activity inside and out. Live enzymes deeply cleanse the skin, which will give your whole body a radiant glow. Finally, the treatment is sealed with hydration and therefore your skin will reach a utopia of softness.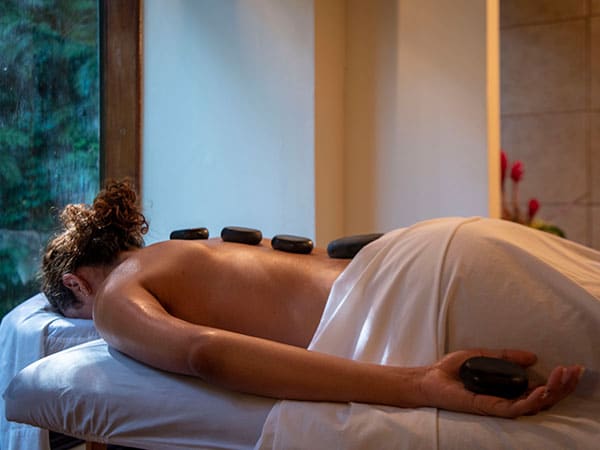 Ancestral Healing with Thermal Waters
Being surrounded by the forest and absorbing the benefits of climate therapy from head to toe is phenomenal. Our thermal healing begins with a barefoot walk through the forest, followed by a soak in our mud bath, hot springs and ends with a moisturizing massage with ancestral herbs native to the foothills of the Rincon de la Vieja volcano, which our Princess Curubanda used to use.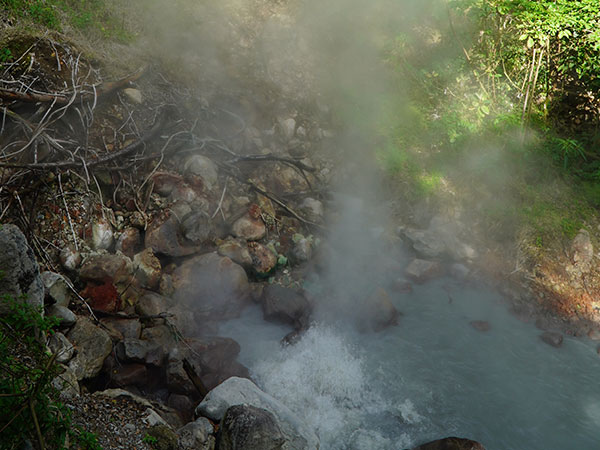 Our energy cure will return you to your best version. With an exfoliation and bamboo wrap with hot white tea on your feet, this is a must while you receive the benefits of a back, neck and shoulder massage, Followed by a deep craniotherapy massage with an infusion of aromas, which will make your journey through our spa a true relaxation experience.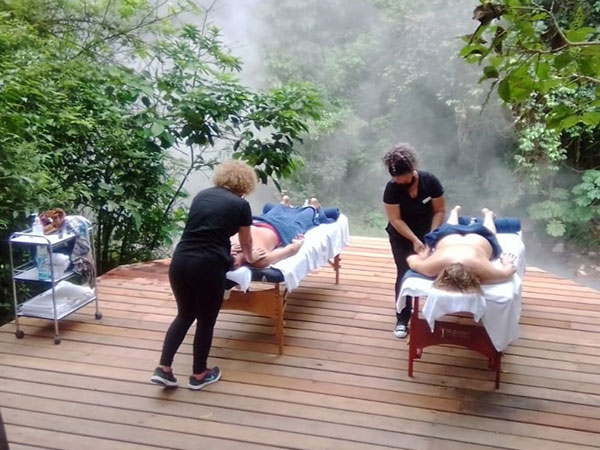 At Anahuac, our wraps have therapeutic phyto-aromatic properties that encapsulate the power of nature within sensorial formulas. The wraps provide a sound experience enhanced by melodies and vibrations as your particles take on another form of enhanced absorption and hydration.
Ask about our trilogy or customized mud apothecary.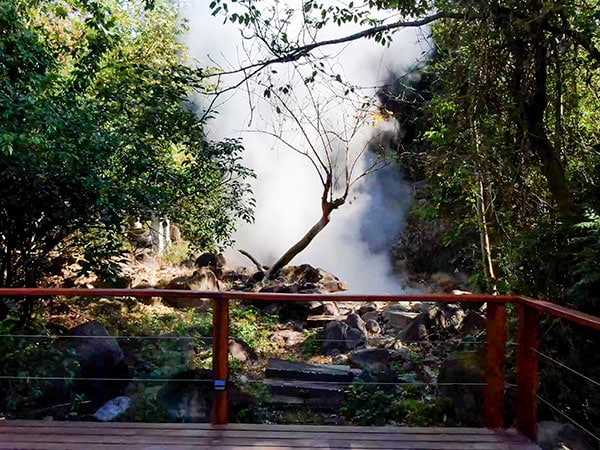 Wine Flourishing (1 or 2 persons)
90 minutes – 1 Person $195 | 2 Persons – $210
This is the ideal treatment to provide antioxidants, radiance and luminosity. After a gentle cleansing and skin wrap, a decadent customized massage with merlot and hot and cold rose quartz stones stimulates the skin's luminosity.  A glass of our wine collection adds the finishing touch to this treatment.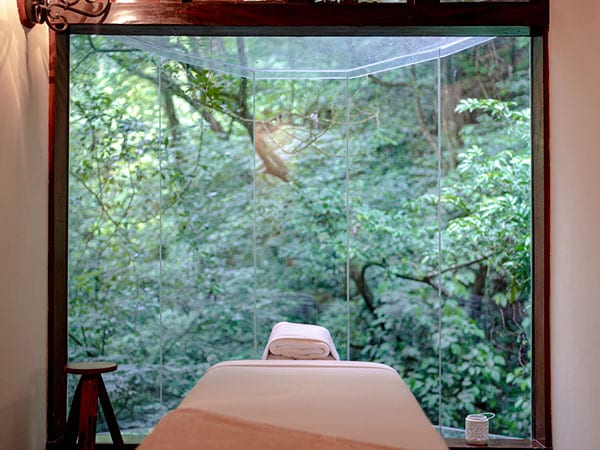 45 minutes – $75 | 90 minutes – $115
Explore our facial treatments and get the benefits of plants on your skin. We have developed a complete range of facial care, made with effective plant-based ingredients that work together to restore your skin's radiance, flexibility and balance. Includes jade massage and cranial aromatherapy.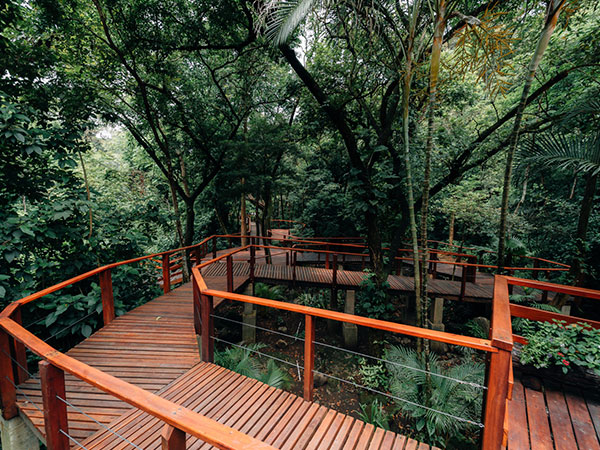 This treatment is a totally renewing hot stone massage that optimizes cellular regeneration. It begins with a cedar inhalation as a background note that connects and roots you to the earth. Placing the hot stones along the body's natural energy channels improves the flow of vital energy and brings relaxation.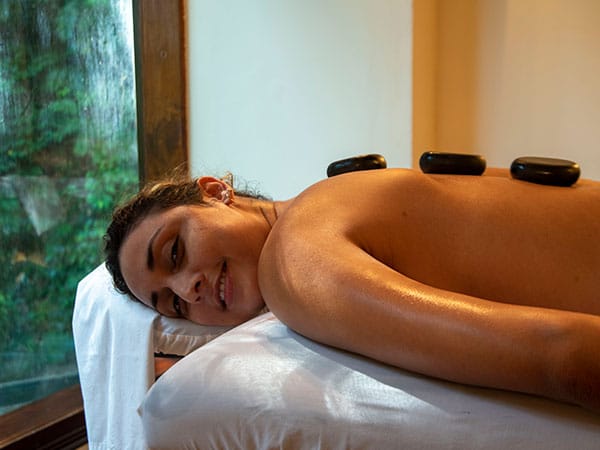 Personalize your experience in our wellness atelier and experience the art of healing intuition. First, you will have a consultation with your therapist to learn about your tastes and needs, and the therapist will then design the best treatment for you from a range of services, product synergy and time of your choice.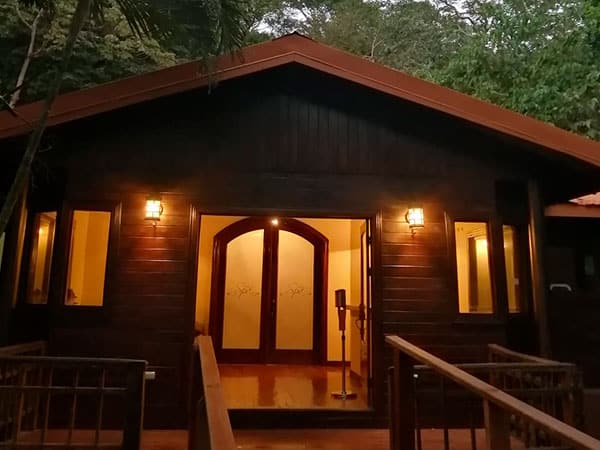 Feet 60 minutes – $65 | Hands 40 minutes – $45
Experience a remineralizing rosemary, lavender or neroli feet or hands bath, which will soothe and calm your body and soul. Next, nail shaping, cuticle care, exfoliation, moisturizing mask and relaxing massage. Finally, nail polish or buffing to add shine to your nails.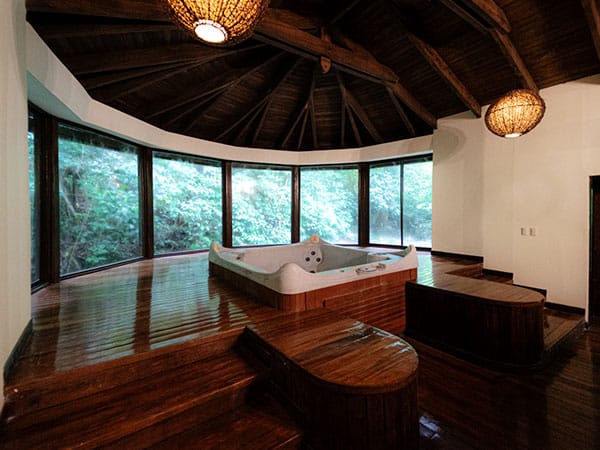 60 minutes – $90 | 90 minutes – $125
Our massage experiences are fully customized in terms of time, techniques and areas of your body you wish to work on. Each therapy begins with an incense ritual, which is described as a hyper-specific wellness experience steeped in tradition that is used to purify, cleanse and relax. Incense has evolved into sensory experiences involving mindfulness practice and aromatherapy.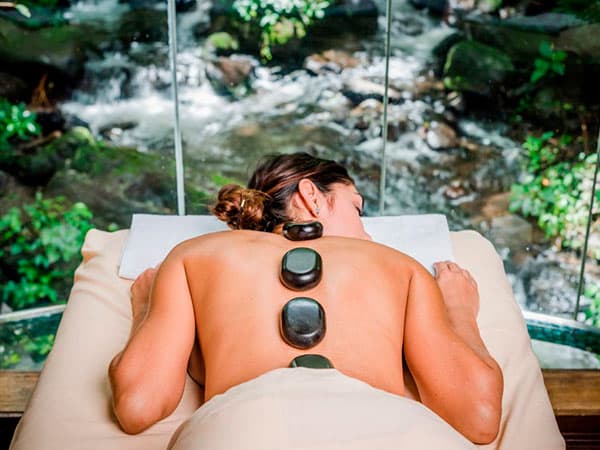 Last scheduled appointment is 5 pm.
Please arrive 10 min prior to your scheduled appointment
Please be on time, additional time will not be added for late arrival.
Disclose any medical issue(s), injuries, open wounds, allergies, and/or conditions that may affect your treatment (ie, Pregnancy).
You should not eat less than 1 hour prior to your appointment.
Notify your therapist immediately if you experience any discomfort.


Personal
Sed convallis cursus porta
Pellentesque convallis cursus
Aliquam eu tincidunt magna
Etiam non diam ultricies
Cras pellentesque magna
Couple
Sed convallis cursus porta
Pellentesque convallis cursus
Aliquam eu tincidunt magna
Etiam non diam ultricies
Cras pellentesque magna
Private
Sed convallis cursus porta
Pellentesque convallis cursus
Aliquam eu tincidunt magna
Etiam non diam ultricies
Cras pellentesque magna