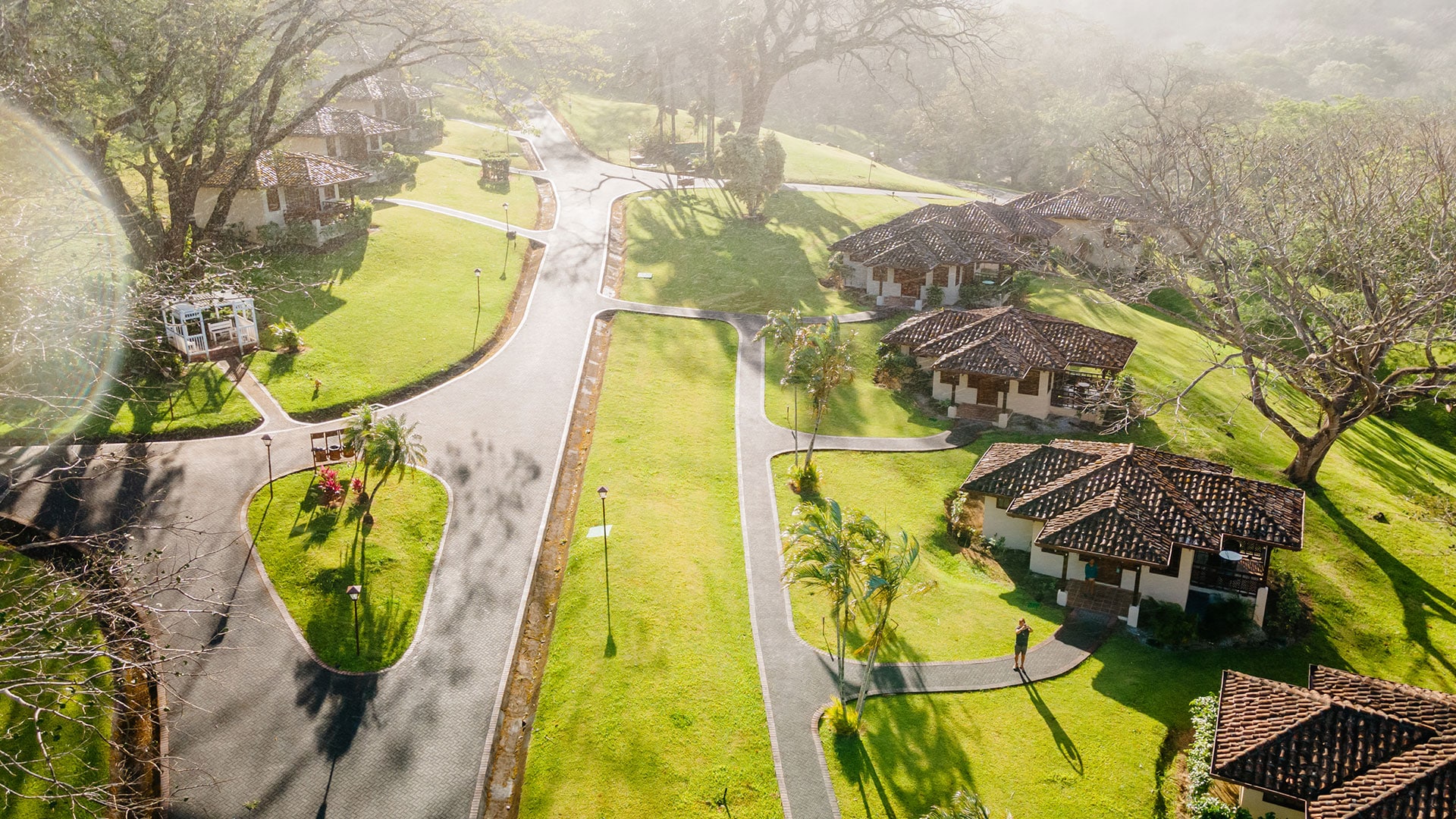 Experience Life at Boriquen
Welcome, we are glad to have you with us
The Borinquen Thermal Resort is your exclusive location spot located in Guanacaste in the North Pacific Region of Costa Rica.
The Hotel was designed and created in 1999 with the sole purpose of unlocking the exceptional beauty of the Rincon de la Vieja countryside and bringing it to the world. When you visit Borinquen Thermal Resort you are literally stepping into a world apart.
After a thrilling drive through a well-maintained gravel road surrounded by amazing views and natural wonders, a charming hamlet scattered at the foothill of the mountain will come into view… you are at Borinquen!
The hotel offers beautiful and private villas, bungalows and junior suites with a rustic flare yet modern amenities that will let you enjoy a very comfortable and relaxing vacation.
All rooms have private decks or balconies with great mountain views and breathtaking sunsets. The climate combines the Guanacaste dry and sunny weather with the fresh air of the mountains.
The thermal springs with hot pools, the volcanic mud and the natural steam-room will add to the relaxing atmosphere of this retreat in the highlands. You can take advantage of the curative properties that have long been attributed to mineral rich waters and mud-pots.
After your Adventure Expedition, enjoy the unique experience of relaxing in a hot spring-fed pool after one of the exciting Adventure Expeditions and do not miss a relaxing massage or facial in the luxurious Anáhuac Spa.
The restaurants at Borinquen Thermal Resort serve national and international cuisine prepared with the best quality standards. Excellent cuts of meat, fresh fruits, vegetables and sumptuous desserts are prepared with your absolute delight in mind. There are also a snack and a swim-up bar where you can enjoy tropical drinks.

Personal
Sed convallis cursus porta
Pellentesque convallis cursus
Aliquam eu tincidunt magna
Etiam non diam ultricies
Cras pellentesque magna
Couple
Sed convallis cursus porta
Pellentesque convallis cursus
Aliquam eu tincidunt magna
Etiam non diam ultricies
Cras pellentesque magna
Private
Sed convallis cursus porta
Pellentesque convallis cursus
Aliquam eu tincidunt magna
Etiam non diam ultricies
Cras pellentesque magna